ORDINARY PEOPLE, EXTRAORDINARY CONTRIBUTIONS! unlock the potential within
21 June 2017 @ 09:00

-

18:00
Celebrating the extraordinary contributions of ordinary women and men
As employee, do you want to bring your whole self to work?  Do you want your company to value your full contribution?
As manager, do you want to learn how to draw out hidden talents and nurture and develop the less obvious contributions of your colleagues?   Do you want to understand how to maximise your competitive advantage by tapping into underutilised resources?
On 21st of June, we celebrate real women and men, capable of great achievements at work.
We will show you how you can bring your complete self to work and make use of your 'hidden talents'.
We will show leaders how to look beyond the obvious in your colleagues and leverage each person's individual passions and strengths.
Respecting the individual and everything they have to offer is the best way to compete in a world where knowledge can be easily exported and replicated.  
[spacer height="20px"]Our keynote speaker is the fabulous Miriam González Durántez
Come and hear Miriam's story and those of other professionals who have achieved great things whilst juggling conflicting priorities.
Also meet the athlete who is now helping other retired athletes to integrate into ordinary life.
Find out how the man who calls himself a feminist is using his influence to help professional women get ahead and be moved by some extraordinary charities – run by ordinary people – changing the world, one person at a time.
watch an interview with Miriam and Alastair Campbell for GQ magazine
Join us!
[spacer height="5px" id="2″]TOP 3 REASONS TO JOIN IF YOU REPRESENT A COMPANY:
You will gain insights into how to elevate seemingly ordinary individuals to extraordinary performers, making them more innovative and creative, giving the company a competitive edge over others.
You will pick up tips from other businesses that are successfully leveraging their diverse workforce by valuing the whole person and their full span of talents.
You will learn how to grow your pool of role models who will attract, retain and develop the talent of tomorrow.
CONTACT US TO ARRANGE A DELEGATE PACKAGE
[spacer height="5px" id="2″]TOP 3 REASONS TO JOIN IF YOU WORK FOR A COMPANY:
You will learn to leverage your personal talents and passions and  how to contribute beyond the job description.
You will learn how to manage the risk of bringing your whole self to work.
You will meet professionals from across a number of industries and make contacts with like-minded thinkers.
Join us for a lively day of learning, conversations, insights and networking.
[spacer height="5px" id="2″]NEED MORE REASONS? HERE IS WHAT ELSE WE HAVE IN STORE FOR YOU:
Hear stories from women and men with families, jobs, responsibilities and conflicting priorities about the special things they have done in their lives that set them apart from everyone else.  We can all be that person!
Listen to business leaders showcasing their companies' ambitions and successes of getting more from their workforce by appreciating the whole person and their full span of talents.
See how to achieve extraordinary results from seemingly ordinary people.  One doesn't have to be a genius or have extraordinary talent to shine; proper motivation and appreciation of diversity and inclusion can bring about unexpected results.
Hear how a positive mindset can overcome hardships, failures and challenges and turn them into positive achievements.
Learn how, when companies embrace their employees as complete individuals, they get more out of them and are able to attract and retain the talent of the future.
Get a free professional LinkedIn profile photo, courtesy of Soora Photography (available on a first come, first serve basis).
Continue the buzzing conversation at our networking drinks following the conference.
Ordinary People, Extraordinary Contributions!
unlock the potential within
LISTEN TO PODCASTS FROM OUR SPEAKERS AND FACILITATORS
Ordinary People, Extraordinary Contributions is brought to you by Voice At The Table in association with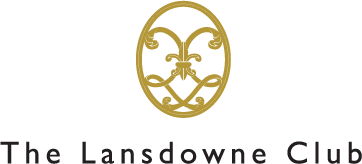 We are proud to work with the following Media and Distribution Partners:
SCROLL DOWN TO BOOK